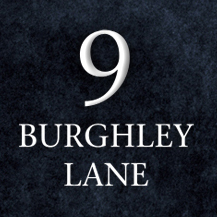 Location
No 9 Burghley lane is located on a quiet side road just a minute's walk into Historic Burghley Park and just a short walk into the centre of Stamford.
The William Cecil Hotel is just around the corner and has a great restaurant as does the famous George Hotel also a few minutes stroll towards the centre of town.
Apart from all the wonderful trappings that Stamford has to offer, great independent shops and many and varied places to eat and drink plus some really stonking pubs too and theatres and museums it's only a short drive to Peterborough Cathedral, Rockingham Castle, Rutland Water.
Sacrewell near Wansford has a wonderful animal farm for our younger guests to appreciate. Ferry Meadows near Peterborough is worth a visit too.