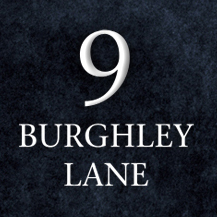 Local Places to Visit
The area has so much to see and do whether you are into the historic history of England or enjoy the adrenaline thrill of motor sports, as Northamptonshire is the centre of motor sports, we are 45 minutes from Silverstone.
We have the Prebendal Manor in Nassington, private visits can be arranged and its museum is full of interesting finds.
Peterborough Cathedral is a somewhere to wonder at as is Burghley House just 6.5 miles up the A1.
Great street markets in Oundle (Thrs) and Stamford (Fri)
Rutland Water is only a 20 minute drive and offers great leisure activities from a water side stroll, learn to sail, windsurf or hire a bike and cycle around the reservoir stopping off for a well, deserved pint or juice at The Horse and Jockey at Manton.
Sacrewell Farm Park is less than 15 minutes away and one of its attractions are its giant Shire Horses. Hamerton Zoo Park is 20 miles away but is so popular with our visitors as it has some great exhibits, children love the monkeys.
The East of England Showground is home to many shows and exhibitions, including The Shire Horse Show, National Motor Home Show and many others we are only 10 miles from the showground.
There are loads of attraction leaflets on display so no excuses not to have anything to do.
Places to eat are many in Stamford.
Stamford being close to the A1 is the ideal location for friends and family to meet up who may live in the North and South of the country.
Always happy to receive your enquiries by phone call , email or even post. If you're a local looking for accommodation for friends and family why not arrange to visit our cottages in Nassington.